THE OFFICAL WEBSITE OF DR. DAVE CHATTERJEE, PH.D.
WANT Dr. DAVE TO SPEAK AT YOUR EVENT?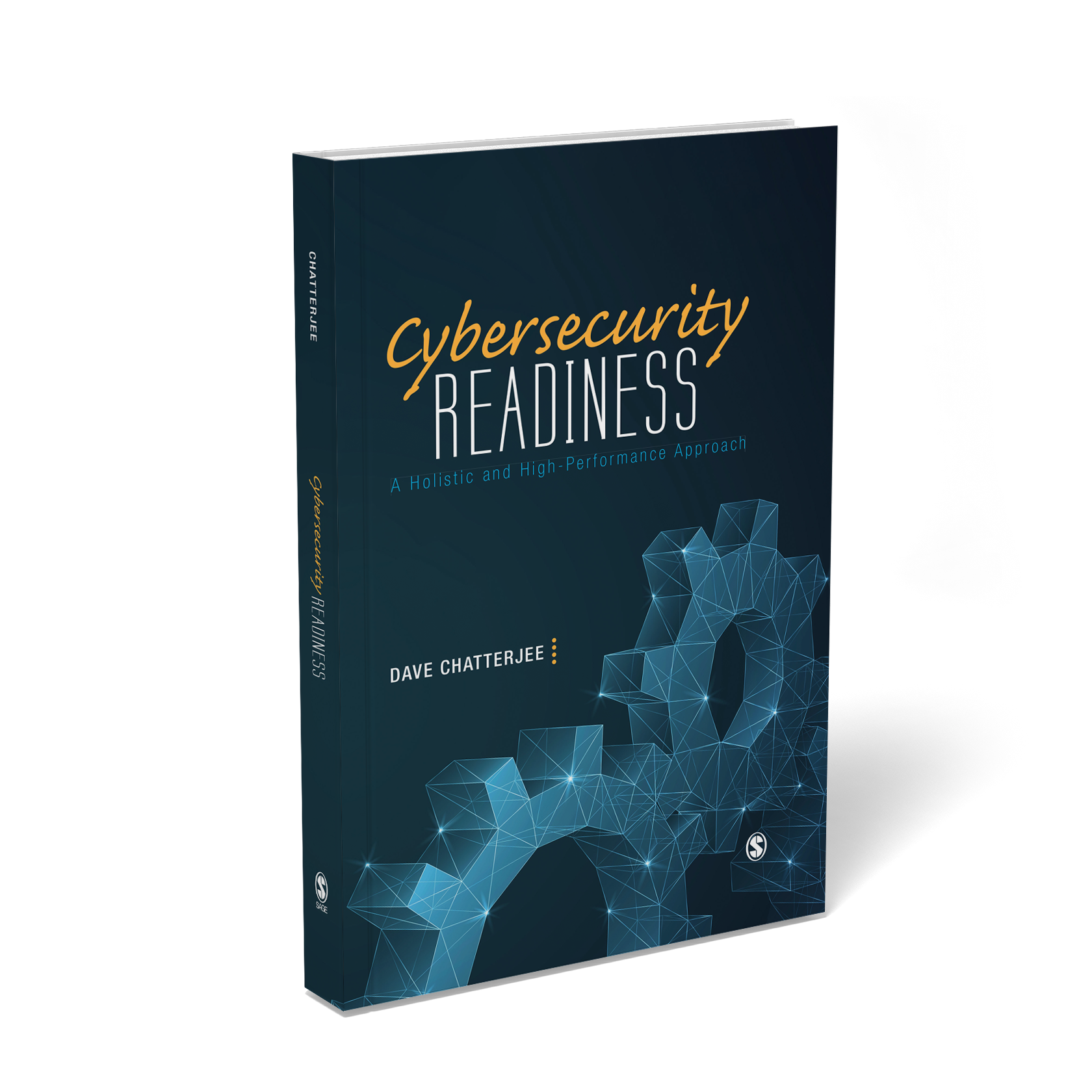 You gave me quite a surprise.

I had gone to bed early, for I wasn't feeling well after the second dose of a vaccine. I thought I would take a casual look at your book about cybersecurity that had just arrived. I stayed up until two in the morning reading your book. I read it like a Conan Doyle novel; I could not let go. Not only is the book beautifully written, in a mellifluous style, the masterly narration of facts and ideas makes it hard to put down.

One more thing. I spent a large part of my life in business and, while in IBM, I woke up to the easy abuse of data. Books that really help are hard to find. You have written one. It will be of profound use to executives. One look at your superb appendices should convince anyone of that. I hope that Sage realizes what a gem you have given them and markets the book with the vigor it eminently deserves.

Best wishes.

Manish Nandy
Manish Nandy
Author and Columnist
This invaluable book "Cybersecurity Readiness: A Holistic and High-Performance Approach" combines academic rigour with practitioner driven insights to provide clear guidance for organisations to enhance their cybersecurity readiness.
Professor Edgar A. Whitley
London School of Economics and Political Science
Professor Chatterjee's book does an outstanding job of identifying the different kinds of cybersecurity attacks and describing the various managerial, organizational, and technological preventive measures. Dave's book is highly readable and actionable, with numerous examples drawn from recent accounts of cybersecurity attacks and data breaches.
Professor Hugh J. Watson
Management Information Systems Department, Terry College of Business, The University of Georgia
Professor Chatterjee's book is a must-read for any executive who views their organizations' data as a strategic asset. It is one of the finest works I have read on giving a broad understanding of the dangerous cyber world we live in and why it is here to stay with us. His work provides an excellent framework for building and sustaining a high-performance security culture, with appropriate systems and processes, to achieve cyber-risk resilience and operate business with confidence rather than fear.
Rohit Verma
Chief Executive Officer, Crawford & Company
This book is definitely a must-read for everyone in the knowledge economy. If your organization uses this approach to fortify its cybersecurity culture, it will ultimately save your jobs and your reputation, enhance your competitiveness, and avoid millions to billions of dollars in costs down the line! Cancel the rest of your meetings today and start reading!
Zareer Siganporia
Chief Executive Officer, Trusted Tech Partners
Commitment, preparedness, and discipline in cybersecurity are things Professor Chatterjee has been advocating for many years. The book is a comprehensive summary for executives who wish to understand how cybersecurity has moved from a "techie" topic to a serious boardroom agenda and what organizations should be doing to not only defend, but also respond and build resilience in case of a cyberattack. Professor Chatterjee's writing style is simple and offers an engaging, informative, and most importantly, actionable read and is highly recommended as an executive leadership must-read and must-discuss book.
Tushar Sachdev
Chief Technology Officer, KORE Wireless
Professor Chatterjee's book highlights the traits of a high-performing information security culture: commitment, preparedness, and discipline. His insight and accessible tactics make this book mandatory for any institution looking to mitigate financial and reputational risk.
Azi Quinn
Agile Transformation Leader, Financial Services Industry
Dr. Chatterjee does a superb job of portraying both the business need and the technology approach to define a successful security strategy.
Rob Purks
Senior Executive, Telecommunications Industry
In my years leading enterprise IT organizations, I can personally attest to the effectiveness of the concepts outlined here and I wholeheartedly recommend this book. In fact, I believe that this should be required reading for anyone entering today's workforce, regardless of their role. Cybersecurity is not an IT issue, which Dr. Chatterjee makes clear, but rather something that requires everyone's knowledge and involvement. A must read!
Joseph Pekala
President, ESP Holdings LLC
Dr. Dave's book on cybersecurity management is an eye opener for all organizations in today's world. He has taken tremendous efforts in presenting how to identify, defend, respond, and build resilience in case of cyberattacks in a very simple way.
Arun Kumar Narayan
Director, Audit & Asset Protection, Alshaya Group
Dr. Chatterjee's book fortifies the most essential truth when it comes to effective cybersecurity programs: "technology alone will not mitigate cybersecurity risks." He identifies key traits that need to be engrained in organizational culture to support the cybersecurity mission as well as seventeen success factors within that cultural framework that any student or practitioner should consider when evaluating their security posture.
Stoddard Mannikin
Chief Information Security Officer, Prominent U.S. Pediatric Healthcare Organization
Prof. Chatterjee's book is a very pragmatic and comprehensive guide to cybersecurity readiness. The governance framework is both powerful and easy to comprehend. Anchored on three high-performance security culture dimensions of commitment, preparedness, and discipline, the framework presents a set of seventeen cybersecurity success factors
Professor Daniel O'Leary
Marshall School of Business, University of Southern California, Los Angeles
Very few issues in the modern world are as pervasive to individuals, corporations, and governments as that of cybersecurity. Dave brings to light aspects that have received too little attention, that is, the human factor, which provides a context that is central to this issue. The "success factors" he puts forward in the book provide any organization with the means to benchmark and monitor changes in programs of all sizes.
Professor Jimmie Lenz
Director, Master of Engineering in FinTech and Master of Engineering in Cybersecurity, Pratt School of Engineering, Duke University
Professor Chatterjee leads his readers into the domain organizational aspects of cybersecurity and provides mechanisms to assess and plan a company's readiness for future vulnerabilities and not just respond to the threats from a technical viewpoint. The book would find favor with an entire generation of business leaders interested in creating a secure organization.
Professor Ashish Kumar Jha
Trinity College Dublin
While there are many publications focused on the technical aspects of cybersecurity, very few provide such a well-formulated crosswalk between the technical and business sides of cyber risk. Cybersecurity Readiness: A Holistic and High-Performance Approach provides a clear roadmap for security practitioners to utilize as they build comprehensive information security programs, and it also guides business leaders and board members as they navigate through the journey of understanding and managing cyber risk as an enterprise risk.
Gretchen Hiley
Chief Information Security Officer, Senior Vice President, Global Information Security, Crawford & Company
Dr. Dave Chatterjee is a renowned scholar and technology thought leader. His vast knowledge and insight into the world of cybersecurity is well known and widely sought after by industry, academic, and government leaders around the globe. Now he delivers a book that gives leaders a real-world, coherent understanding of what they face and the multiple dimensions necessary to prepare and respond
Dr. Anne DeBeer
Former Senior Vice President & Chief Information Officer/Chief Financial Officer, Federal Reserve Bank of Atlanta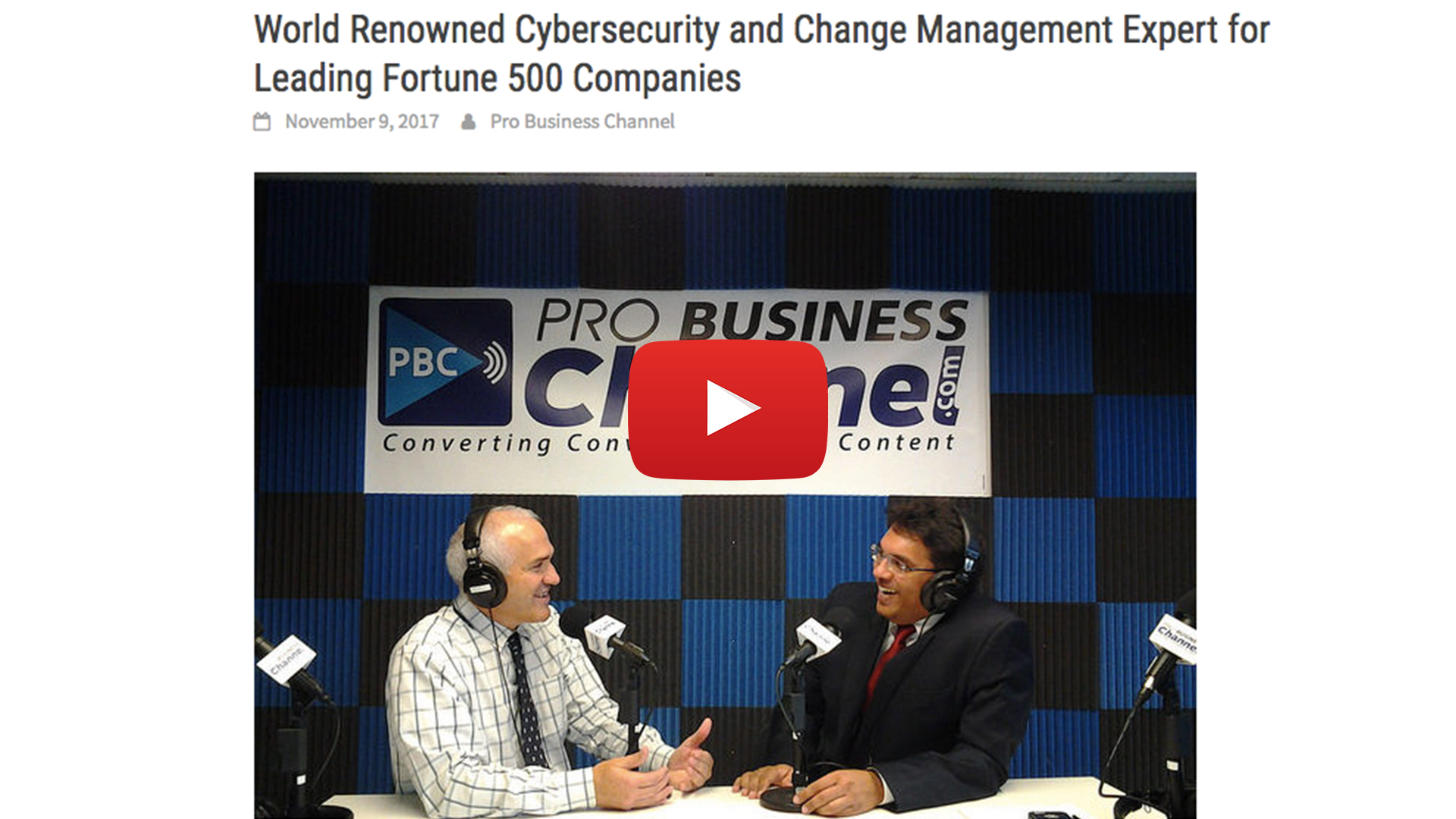 Dr. Dave Chatterjee's ProBusiness Channel Interview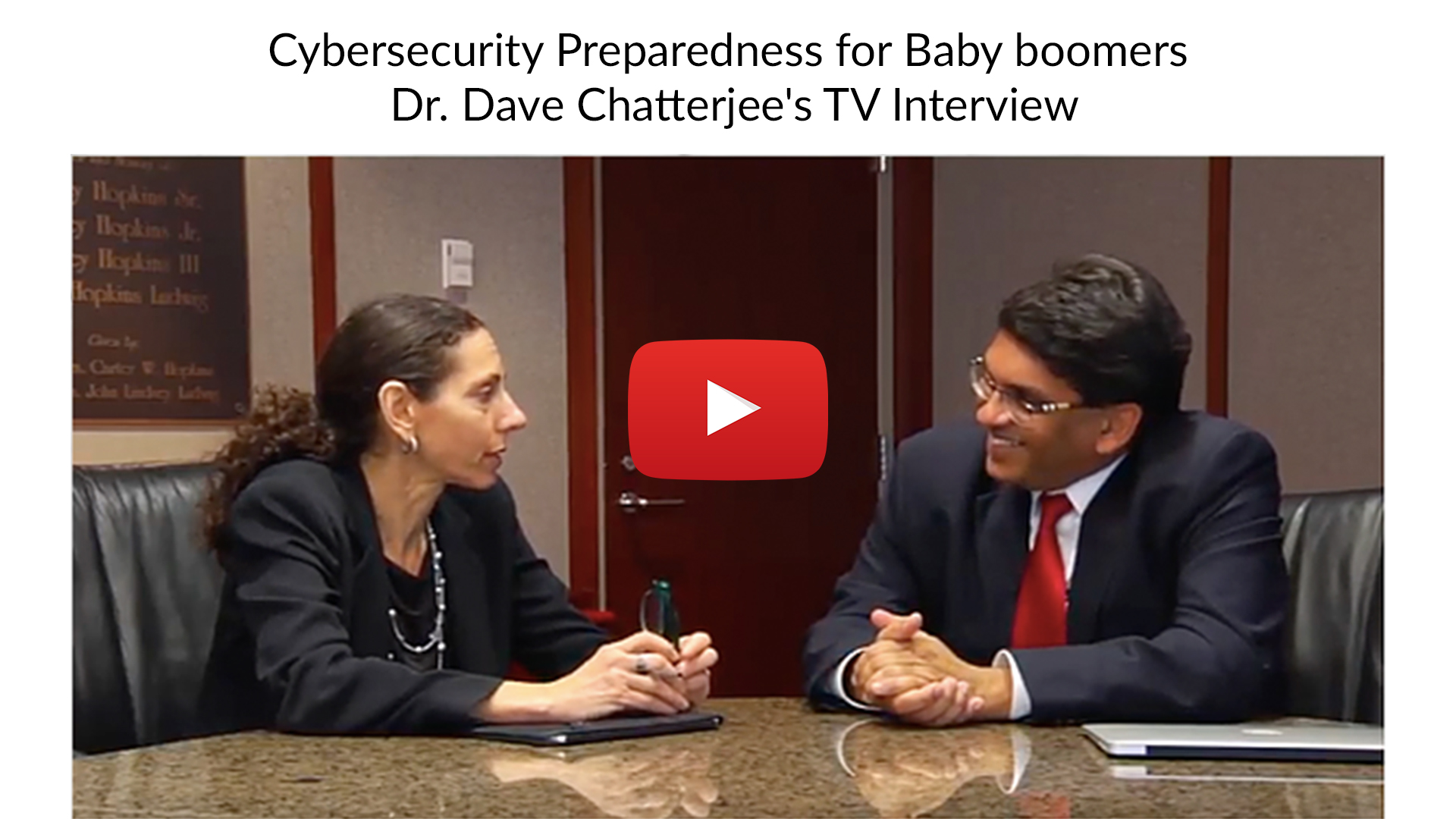 Cybersecurity Preparedness for Baby boomers -- Dr. Dave Chatterjee's TV Interview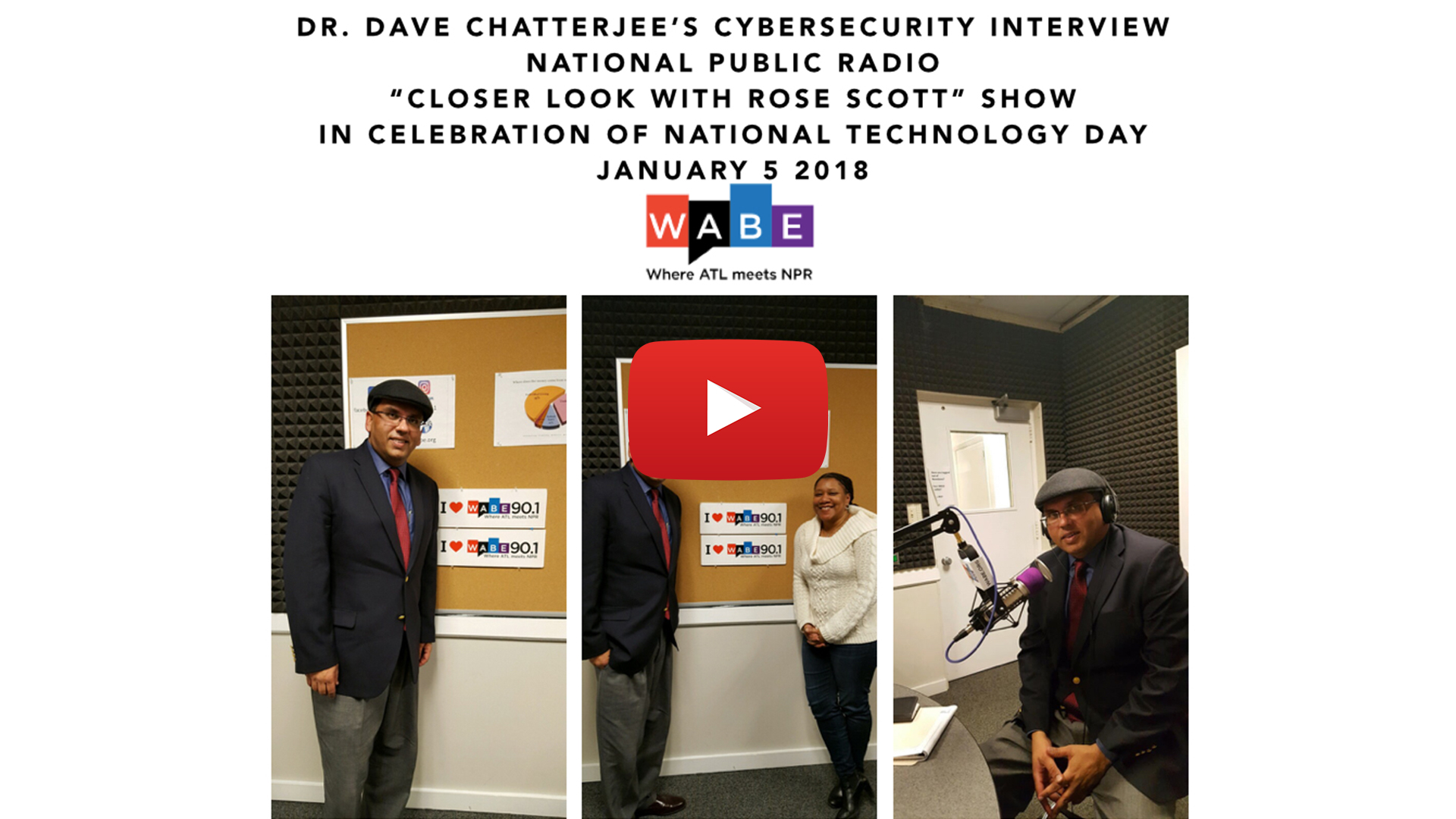 Dr. Dave Chatterjee's Cybersecurity NPR/91.1 FM WABE Interview with Rose Scott
TEISS Talk with Dr. Dave Chatterjee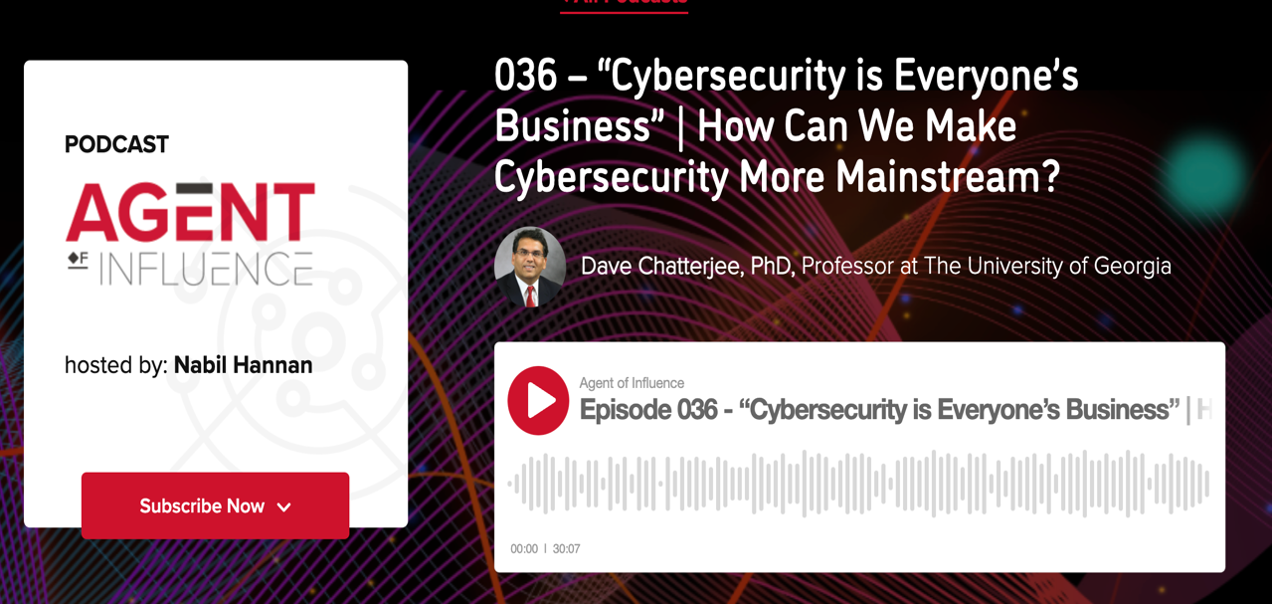 Dr. Dave Chatterjee "Cybersecurity is Everyone's Business" Podcast
Amrita Speaker Announcement
TEISS London Feb 2020 Pic 1JPG
TEISS Interview Picture_Feb 12 2020.001
Cybersecurity Talk_London School of Economics_Feb 11 2020
Screen Shot 2019-10-26 at 11.55.03 AM
Screen Shot 2019-05-12 at 8.43.30 PM
Screen Shot 2019-04-05 at 6.05.10 AM
d73267_8a4b8837fd79430aa4c1f58788076f7c_mv2
DC_CorporateLeadershipCouncil_V1
DC_CommunityLeadershipCouncil_v1
d73267_a53813d21393495a94037646ad3add05_mv2
d73267_a3f9d31e12f44a13a390cfa16770a6fa_mv2
DC_BabyBoomersInterview_V2
d73267_9c89e885bf564291bacdf1670e15e615_mv2
d73267_c42340f30e8940cda7deace42d32ec37_mv2
d73267_212a0ec6de86450896c4fb328ecbb92d_mv2
d73267_50ad695c32ed426ca6f48994d8ed0773_mv2
d73267_7d62624685ba454a974ef60145ea7478_mv2
d73267_004e9990f810410ca3d30546770a2701_mv2
d73267_1d867891679e4c5b839a87e6bac48de0_mv2